Our Products
Our gallery showcases the vast range of products that we have made since we launched in June 2014.

We don't have a shopping cart installed on this website, because although we do stock a range of our popular items in our showroom, many items in the gallery have been individually made for customers.  Our inquiry form at on each page allows you to email us and inquire about any product in our system, and also request changes to suit your own needs. 
Our quotes are free and non-obligational.


Visit and like our Social Media pages to see new products as they come fresh out of the workshop.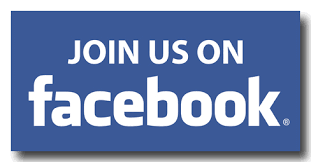 VillaWood offers a large selection of kitchen pieces, from large wall mounted plate racks and free standing butchers' blocks, to smaller items like trays and chopping boards.

VillaWood has a selection of items for your lounge. Very popular are our magazine tables and racks that also make great lamp tables. All of these so far have been made with different features, so you will be getting something that will be unique. We can also offer coffee tables, entertainment units, mirrors and other lounge furniture and homewares.

VillaWood has a variety of bathroom items, from wall mounted or free standing units and medicine cabinets, to smaller items like bath racks and toilet roll holders.

VillaWood has lovely bedroom pieces from wall mounted and free standing shelves and small bookcases, to mirrors and jewellery holders.

VillaWood has items to give your hall and entrance way the WOW factor. We have a range of different wall mounted coat racks from plain to ones with shelves and mirrors. Also a beautiful feature is the standing coat rack. Our hall tables are very popular, and mirrors are always a great feature in a hallway.

VillaWood makes the hugely popular hanging clothes drying racks. They are made from solid recycled Rimu, complete with ropes, hooks and pulleys; Ready to hang. Just like Grandma used to have. In this category we also offer a free standing drying rack, and items that you could use outdoors.

Here at VillaWood we have a large number of items suitable for gifts for all occassions, from birthdays, Christmas, engagements and weddings. We always have a selection of giftware in stock, and most things can be made to order following your requirements and specifications.

We are building a range of beautiful classic children's items, that are destined to become family heirlooms of the future. Included are chairs and our very popular memory boxes.

We do furniture repairs including strengthening of dining chairs that are have become loose in the joints. We can also recreate old pieces of furniture into something new. We have also had special requests to create one-off items, including trophies to be presented at prize-givings in the many years to come.

We have been asked to make a vast range of items to be used at weddings. These include our famous Memory Boxes, that make a lovely replacement for the old wishing well for guests to put monetary tokens, cards and vouchers. After the wedding the Memory box becomes a useful storage box for photos, documents, etc. We have also made other items that compliments and personalizes a couple's special day.

We are getting increasing requests for hospitality products to feature in cafes and restaurants. Items include serving and pizza boards, our famous fruit racks for displaying muffins, scones, etc; and table caddies for sauces, cutlery, etc. We can tailor to individual needs, so if you have something in mind, get in touch with us and we can offer you a free quote.

Framing is something we often get requests for, and we can frame a picture or item in a range of different materials. We have also made several display cabinets for housing special collections.

By popular request, we make Ash Urns suitable for humans or pets. We custom make to order, so we can provide you with a free quote for the size that you require. We can also offer photo printing onto wood, and custom engraving via another company, and metal engraving plates if required.

Our popular Memory Boxes make the perfect special gift for young and old. They make a beautiful new baby or christening gift, and equally popular for an adult's special birthday and also for weddings to replace the wishing well idea.

Page under construction - Coming soon In our showroom, we stock the New Zealand made and invented paint and varnish stripping system.